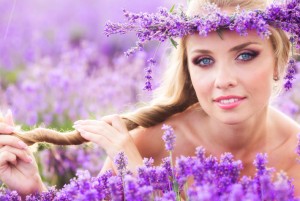 Did you know that over 50 million women color their hair in the US alone? And even more will once their hair turns gray.
With the increasing number of people using hair color it is important to weave out the products that are dangerous to your health and will damage your precious hair.  When researching hair color it is important to find a product that is natural based and does not contain ammonia.  Why is this important? Well if you haven't had a chance to read our previous blog on Actress Pauley Perrette and her terrifying experience with ammonia filled color, here are a few reasons why it is important.
1) Ammonia is a hazardous toxin used for things such as fertilizer and refrigeration gas.
2) Ammonia releases toxic fumes that are easily absorbed by the body. It is also enters into your blood stream when it directly touches your skin or scalp.
3) Research on Ammonia suggests it may cause certain cancers like leukemia or bladder cancer.
________________________________________
NOW, that you know the dangerous of ammonia, thus the possible dangers of using ammonia filled color, here is a list of
10 REASON WHY

SUSAN HENRY NATURALS (professional use) and/or SUSAN HENRY'S NATURAL COLOR PROCESS (at home use)
IS THE BEST HAIR COLOR ON THE MARKET:
1)100% Ammonia Free
2) All Natural Base
3) Eco-Friendly and Bio-Degradable
4) Cruelty Free
5) 100% Gray Hair Coverage
6) The lowest amount of PPD on the market (less than .05%)
7) Contains Wheat Protein for increased Moisture, Volume and Smoothness
8) Contains Organic Oils for Healthy & Beautiful Hair
(i.e. Apricot Kernel Oil 40% to 50%, packed with Omega 3 and 6 fatty acids which have amazing benefits to hair and skin)
9)  Various Plant and Flower Extracts for Gorgeous Hair
(i.e. Marigold, Lavender, Clover, Longleaf Pine and Carnation Extracts)
10) SAFE FOR YOUR HAIR AND HEALTH!
 _______________________________
Contact Shades Natural Hair Color Studio in Beverly Hills and make an appointment today!
Visit NaturalColorProcess.com and shop Susan Henry Naturals Products online!